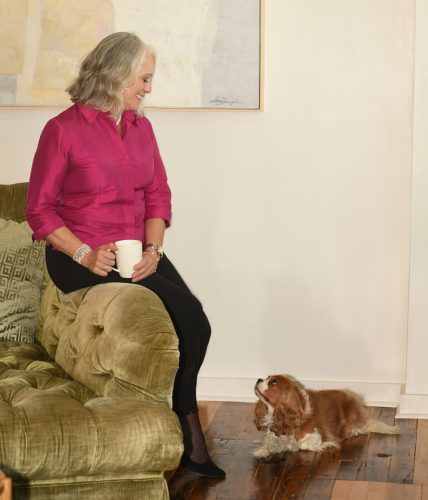 Margaret Ann is not your typical therapist because she uses talk therapy plus the most advanced scientifically proven treatments for the care of her clients.
Here's how she's different:
A proven step by step method, tailored to your specific needs, that works
Results driven treatment planning
Solutions for relationship problems that keep you frustrated and stuck
"Go to" tools you can learn and use in the moment for anxiety relief.
There is hope. Anxiety is highly treatable.
Margaret Ann has four decades as a licensed psychotherapist. Working with women just like you, gives you the reassurance that she will understand your challenges and provide solutions to your toughest problems. 
Early in her practice, she realized that anxiety was the most common concern that women face. She became highly specialized in women's issues and became an expert in the treatment of anxiety. Therefore, your treatment provides you with the best leading-edge tools, scientifically proven and highly effective approaches available to date.  
Being trained by the creators of these innovative approaches took great courage as she helped pave new paths that greatly increased the effectiveness of traditional talk therapy.  While being criticized as "out of the box" she knew the "proof" was in the results achieved by her clients.
Since these results far exceeded traditional approaches, they are NOW the most researched, recommended and highly effective approaches to date for the treatment of anxiety.
I am a 
nature loving, 
dog walking, 
Smoky Mountain hiking (as often as possible), 
always up for a fun time, 
traveling, 
dancing 64 year old. 
In my inner circle, we call ourselves the Sexy, Smarty, Bad Asses.  Because, well why not. It makes me laugh.